A month ago I started running.
Which is a sentence I never thought I'd write. And it wasn't to the corner shop for another bottle of red and a packet of wotsits, or for the bus, or away from my children. Baby number two was three months and I had started a diet in an attempt to get back to 'me' whatever that is – and to get rid of my two time C-section pot belly look and after perusing 'This Girl Can' on Twitter I discovered Parkrun. They hold 5k runs every Saturday (for free) and before I knew it I had turned up wondering how someone could go from couch to 5k in a morning. I decided my goal was to simply finish it… the time didn't matter – and to not die. If I didn't die, in my eyes, it would be a successful run.
There's not much to do on the way round the course other than to think. And I think things like:
"I'm going to vomit"
"Why did I eat that bombay mix last night?"
"I can't do this"
"This is fecking horrendous"
and "I wish I was dead"
but I also think about how much running is like childbirth.
How Running is like Childbirth 
It hurts like Hell. After a month I thought this would get easier – it doesn't. It's horrible. Every single time it's horrible. I heave and pant and huff and think about how awful it feels nearly all the way round. You will want to vomit. Whoever thinks running feels good – well I don't get you.
You feel no pain after the finish line. A second after you've passed that finish line you feel no pain and the adrenaline and exhilaration kicks in. Sweaty and red; you smile at the people around you in a haze of joy, cradling your water bottle and mopping your brow.
You look ugly doing it. There are some of course who look glamorous – such is life – but the majority of us look fugly. I can't see myself run but I imagine I look like a water hog who has decided to wear stilettos for the first time and is frantically running away from a pack of Hyenas. I sweat, I pant, I thud about – and all without a jot of make up.
Supporters really help. I couldn't have got through my labour without the amazing midwives and my partner. And I couldn't have made to the finish line without meeting some amazing fellow runners each week. It also takes your mind off the pain if you can do it with someone else. At the end of my first run I got a round of applause at the finish line and had to stop myself from having a little weep. Hormones!
Others will be better at it. That is to say – others will appear to be better at it. They will stride past you looking like they are exerting the same amount of effort as you when you open a packet of Maltesers. You'll hate them. But your way is not the wrong way! Just different. And it would be a big mistake to compare your way to anyone else's.
You'll feel immensely proud of your achievement. You'll beam with pride at what you've been able to do. You'll glow. You'll feel like superwoman. Now – I'm invincible! You'll tell everyone about it – how it's changed your life.
You'll share it on social media. Look what I did today! Look what my time was. Some Facebook friends will not like this… you won't care. You want to tell the world about your personal best.
You sweat a lot
It's all about your breathing
Remember – it's a run…not a race.
Happy running.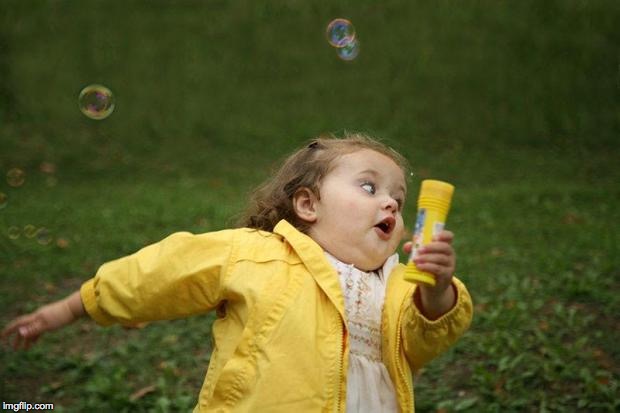 If you like this post please come and find me at my new blog – http://www.mummyswritingdarling.co.uk
and my Facebook page – Mummy's Writing, Darling
Twitter – @sivitersteph